Chapel Perilous is a thought-snare located somewhere among Jesus and CBS—halfway between the Yemeni Genocide and Harry Potter. The chapel is like the egos of its hosts Alan Bromwell and Corey Cooley, in that once you're inside, there doesn't seem to be any way out. Unless you have a ten strip handy. Or you're willing to solve a Zen riddle the old fashioned way. Who is the master who makes the grass green? Enter at your own risk, and no squealing. Remember: it's all in your head.
Episodes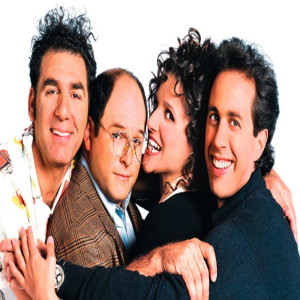 Tuesday Oct 05, 2021
Tuesday Oct 05, 2021
After Kramer purchases an air conditioner from a shopping mall in New Jersey, no one can remember where his car was parked in the multi-level parking garage. After carrying the air conditioner for some time, an exhausted Kramer leaves it behind one of the parked cars and tries to memorize the number of the parking space. Elaine fears that her new goldfish will die in the bag before they can arrive home, George must meet his parents by 6:23 to take them out to celebrate their anniversary, and Jerry has to go to the bathroom badly.
---
Follow us and do as we command:
@alanbromwell @coreyjcooley @osheebaugus
Bite-Doja Cat
Blame It On The Tetons-Modest Mouse